JIAN-JUN ZHANG
Das Grundelement in der "China Chapter"-Sammlung, ist ein antikes Gefäß – ein Element traditioneller chinesischer Kultur – es repräsentiert nicht die zum Stillstand gekommene Vergangenheit, sondern unsere sich immer verändernde Gegenwart.
Im Jahr 2006 entdeckte Jian-Jun Zhang ein Keramik-Gefäß aus der Han Dynastie (200 v. Chr. – 200 n. Chr.), das in der Stadt Yi Xing, Provinz Jiang Su, an die Erdoberfläche kam, nachdem es sich Hunderte von Jahren in einem unterirdischen Grab befunden hatte. Er veränderte die antike Keramik, indem er ihre traditionelle Gestalt mit zeitgenössischen Formen verband und das Ergebnis in Silikon goss.
Seine Arbeit bezieht Zeit ein, Zeit ist das Werkzeug, das die ursprüngliche Erscheinung und Funktion des Gefäßes ständig wieder neu formt. Sie erlaubt es auch den verschiedenen Generationen der Menschen auf das rohe Material, das Ihnen die Geschichte überliefert hat, zu reagieren und es zu erklären. Die ursprüngliche Form und Funktion des Gefäßes sind nicht dauerhaft, sie tragen vielmehr die Zeichen immer wieder anderer Einflüsse und sind auf diese Weise Teil einer noch nicht beendeten Geschichte.
The basis of each work in the "China Chapter" collection is an antique vessel – an element of traditional Chinese culture – that represents not a static past, but our continuously changing present.  
In 2006, Jian-Jun Zhang discovered a Han Dynasty era (200 BC – 200 AD) ceramic vessel that resurfaced in the city of Yi Xing, Jiang Su province, after centuries of underground burial. He then altered the ancient ceramic by fusing traditional form with contemporary shapes, and cast it in silicone rubber. 
His work incorporates time as a tool that continuously reshapes the original appearance and function of the vessel. Far from only altering form or texture of the ceramic, time also allows different generations of people to explain, and to respond to, the raw material of history. The original form and function of the vessel do not remain permanent, and instead bear the marks of ever-changing influence as part of unfinished history.
China Chapter #5−1, ~3500 BC - 2007 AD, silicone rubber, 21.5 × 23.5 × 22 cm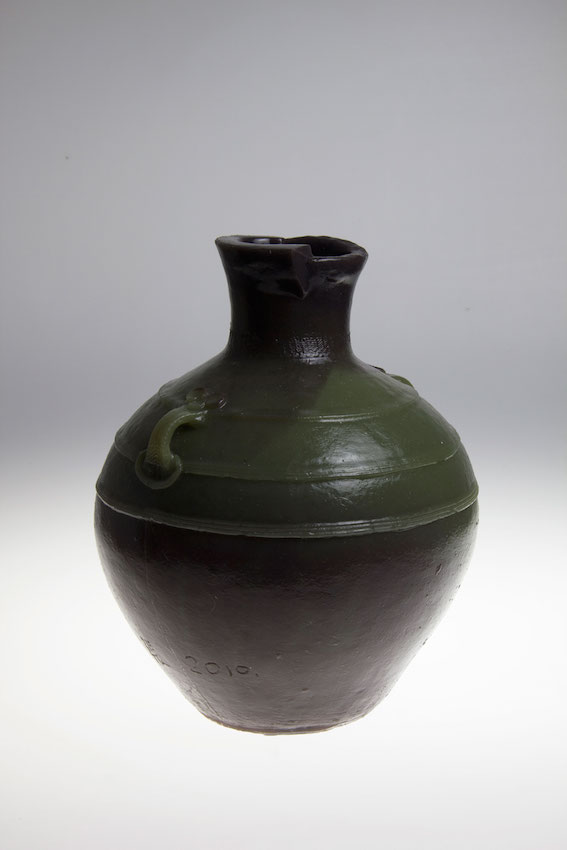 China Chapter #12-6, ~100 BC - 2010 AD, silicone rubber, 38 × 30 × 30 cm
China Chapter #18−2, ~100 BC — 2012 AD, silicone rubber, 36 × 38 × 33.5 cm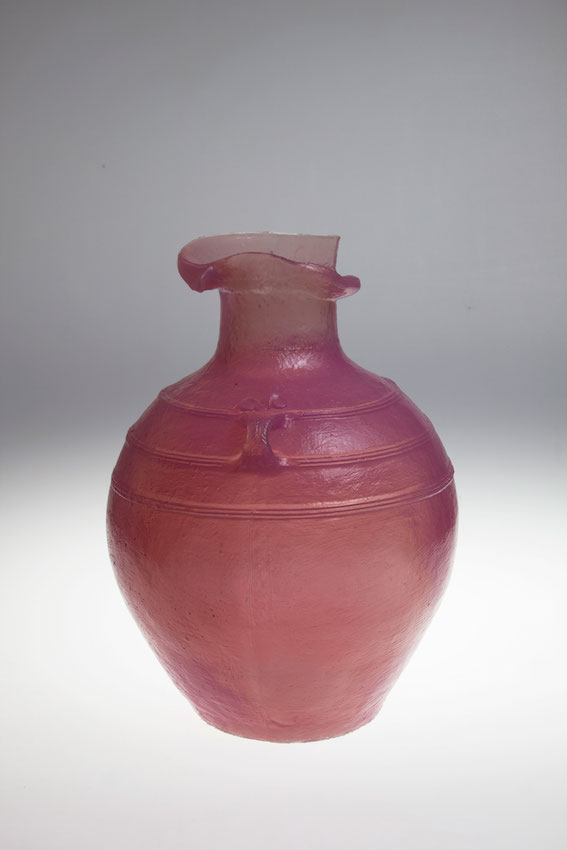 China Chapter #8-1, ~150 BC - 2007 AD, silicone rubber, 41 × 29 × 29 cm
China Chapter #15-2, ~450 AD - 2011 AD, silicone rubber, 42 × 21 × 21 cm
China Chapter, 2005, oil paint, photograph on canvas, 50 × 40 cm
China Chapter, 2005, oil paint, photograph on canvas, 50 × 40 cm
China Chapter, 2005, oil paint, photograph on canvas, 50 × 40 cm
China Chapter, 2005, oil paint, photograph on canvas, 50 × 40 cm
China Chapter, 2014, acrylic on photograph, 100 × 75 cm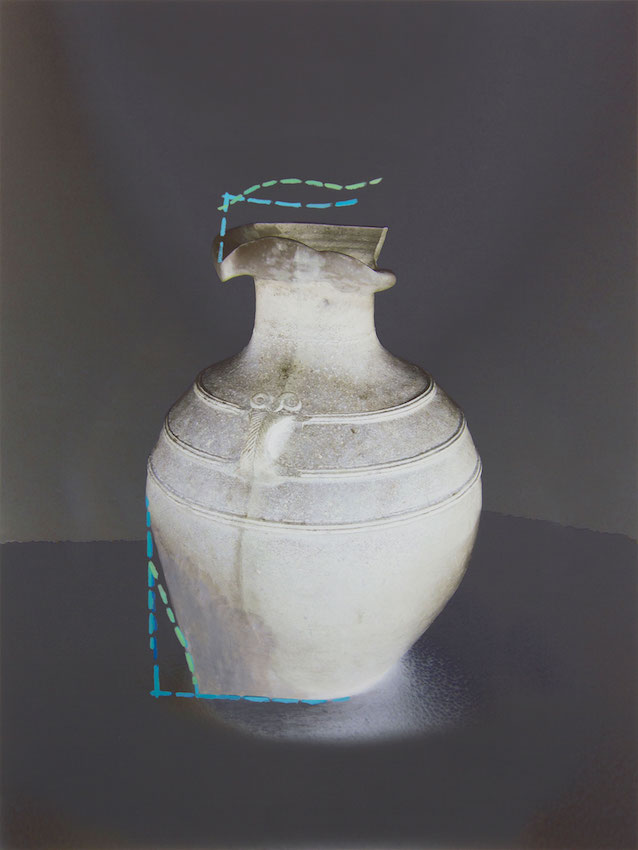 China Chapter, 2014, acrylic on photograph, 100 × 75 cm