MARKUS HENTTONEN
Berlin Raum Radar
New Architecture Photography — Neue West, Berlin
29 April — 06 May 2016
Markus Henttonens (*1976 Lahti, Finnland) Interesse gilt den Menschen in urbaner Umgebung, ihrer physischen und geistigen Verfassung. Seine atmosphärischen Fotoarbeiten von Landschaften und von Menschen siedeln sich irgendwo zwischen dem Realen und dem Imaginären an, es gibt immer eine tiefer liegende Schicht unter die Oberfläche und vielfältige Geschichten lassen sich entdecken. Die Bilder sind gleichzeitig präzis und poetisch schön, ihre Motive bleiben anonym und sind nur Statthalter für eine zeitlose Geschichte, auf der jedoch nicht der Focus liegt, sie dient nur als leise Anregung für des Gefühl, dem Zentrum des Bildes. Markus Henttonen möchte in den Fotoarbeiten Gefühle zum Ausdruck bringen – immer vermischt mit einer leichten Melancholie.
Markus Henttonen studierte bis 2002 an der Turku Arts Academy und er reist viel, Für seine erste Fotografie-Serie "Night Time Series" fotografiert er anonyme Metropolen und er beginnt damit, überall auf der Welt den Blick von weit oben auf bevölkerte Strände zu werfen, eine Serie, die er fortsetzen will. Später in der Serie "Silent Night" und in den jüngsten "Twisted Tales – Road to Hope" wird es emotionaler und erzählerischer. "Twisted Tales" ist eine Reise durch Landschaft, Zeit und Gefühle.
Seine Arbeiten wurden international in Galerien, Museen und Kunstvereinen, auf Biennalen und Photo-Festivals ausgestellt, er hat in Finnland die Bücher "Paral-lel City" (2004) und "Lonely but not Alone (2011) veröffentlicht, das dritte Bucht "Twisted Tales – Road to Hope" kommt im September 2015 im Hatje Cantz Verlag in Deutschland heraus. Er wird öffentlich und privat gesammelt, Fotoarbeiten befinden sich im Museum Su Palatu, Sardinien, dem Kiasma Museum of Contemporary Art, dem Wäinö Aaltonen Museum und in weiteren Museen Finnlands.
Markus Henttonen (b. 1976 Lahti, Finland) is interested in people and the urban environment and the physical and mental relationship between these. His atmospheric photographs of landscapes and people lay somewhere between the real and imaginary and there is always deeper layers and multiple storylines to be discovered. The images are at the same time precise yet beautifully poetic. The timeless feeling combined to the surroundings that stay anonymous emphasize the narrative nature of the works. However in Henttonen´s works the stories are only subtle suggestions and the focus is on the feeling. And there is always this tiny hint of melancholy underneath.
Markus Henttonen graduated from Turku Arts Academy in Finland in 2002 and photography has taken him to live and travel abroad from early on. In his works he has photographed the anonymous metropolis in the series Night Time Stories and Wall and the crowded holiday beaches in one his very first works To be on View. In his recent projects Henttonen has shifted deeper into emotions and narratives, with the eerie and dark Silent Night and the newest Twisted Tales –Road to Hope a journey through landscape, time, and emotions.
Henttonen´s works have been exhibited extensively in solo- and group exhibitions as well as international biennials, photo festivals and art fairs. He has released two books, Paral-lel City (2004) and Lonely but not Alone (2011) in Finland and the third one Twisted Tales –Road to Hope will be released worldwide in September 2015 via Hatje Cantz. Markus Henttonen´s works can be found in several public collections such as the Italian Museum Su Palatu as well as all the major museums in Finland including Kiasma Museum of Contemporary Art, Wäinö Aaltonen Museum and Art Museums in Jyväskylä, Kotka and Lahti.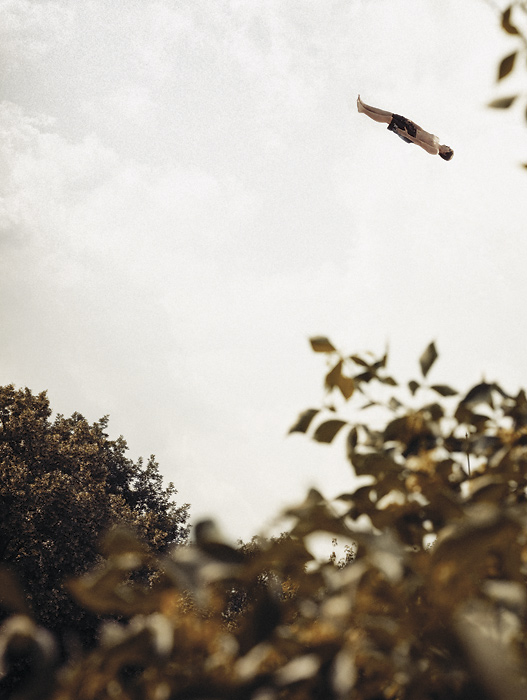 House #1481, 2012, pigment print on paper, 63 × 81 cm
House #1009, 2011, pigment print on paper, 113 × 146 cm